Love the skin you're in.
Take charge of your health and beauty today with professional skin care and body treatments at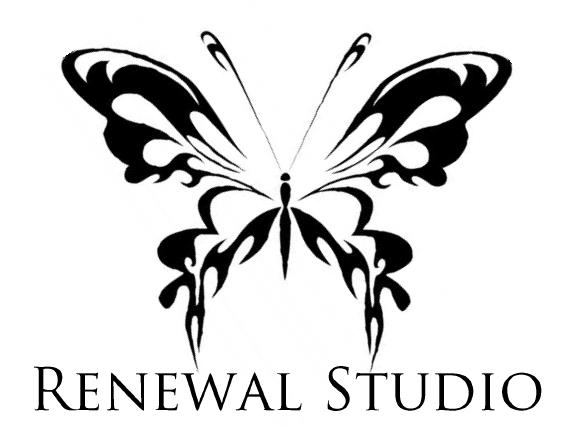 Facials
Radiant Renewal Sampler Facial $125 or Package of 4 for $400- One of our most popular facials, an amazing skin do-over designed to give all types that special, pampered treatment they deserve. A deep cleanse, light microdermabrasion or other appropriate treatment (Galvanic, High-Frequency, etc), extractions, steam, facial massage, treatment masque, hydration and sun protection. Everyone loves this one and your skin will thank you! (Formally Detox Sampler Facial)
Firm & Fabulous (Anti-Aging/Hydration) Facial $100 -Turn back the hand of time on your skin! This customized anti-aging facial packs a powerful punch as a tightening and rejuvenation procedure. The result is tighter, brighter, and more youthful looking skin with a firmer feel and an all-over dewy glow.
Clear & Confident (Acne/Problem Skin) Facial $95 - A corrective facial that will improve your complexion by reducing excess toxic congestion, and includes a skin analysis, deep cleanse, detox gel treatment under steam, extractions, acne treatment masque and calming hydration with protection.
Express (30min) Facial $55 - The perfect facial for anyone who just wants a quick cleanup and reset with cleansing, serums, and hydration. Perfect for the lunch hour.
Alaskan Man Facial $95 - A deep cleansing & toning facial especially designed for male skin. An experience any man (and the women in their lives) will appreciate!
Back Facial Add-on--$50
**All facials include an exfoliation/hydration lip treatment, as well as an Opal Infusion Ultrasonic deep tissue eye treatment.
---
Chemical Peels
All peels include a pre-peel facial treatment, post procedure at home care kit and one week post-peel follow up visit for a mini-facial. Costing depends on the number of layers applied.
Customized Peels -starting at $175
Waxing
Waxing any of the face and body using only top quality hard and soft waxes in a private and sanitary environment. Discounts for multiple areas on same day of service.
Underarms - $30
Eyebrow Touch-up - $20
Eyebrow Shaping - $25
Upper Lip - $15
Full Face - $45
Full Legs - $75
Lower Legs - $60
Whole Arms - $75
Half Arms - $40
Back - starting at $75
Chest - starting at $60
Traditional Bikini Line - $40
Brazilian - $75
Extended Bikini - $45
Nose Popper - $10
ADDITIONAL CHARGE FOR LARGER AREAS
OTHER WAXING SERVICES AVAILABLE
DermaSweep Microdermabrasion
A skin revitalizing treatment that helps correct damage due to the unwanted effects of aging, sun damage, scars, and acne. DermaSweep machines use the latest innovations in particle-free microdermabrasion. Gentle abrasion and suction are used to remove the dead outer layer of skin. This stimulates and reveals a healthy layer underneath, without the messy and painful crystals that are often used by other microdermabrasion systems. DermaSweep uses revolutionary treatment bristle tips tailored for each individual's optimal results.
Per Treatment (with infusion) - $175
Package of four Sessions - $500
Lash & Brow Tinting
Long lasting drama for your eyes, quick and easy, let us find the perfect shade for you.
Lash Tinting - $40
Brow Tinting - $35
Lash & Brow Tinting Combo - $65
Brow Tint & Wax Combo - $55
A unique technique combining a specialized lifting lotion and silicone pads to lift your natural lashes, making them look longer and fuller. The lifting lotion is specially formulated to be nourishing and conditioning to your natural lashes, and the lift generally lasts 6 to 8 weeks. Lash Tint is included with treatment.
Eyelash Extensions
Using Xtreme Lashes premium eyelash extensions and hypoallergenic lash adhesive, our gifted lash artist creates the perfect look just for you. An eyelash extension is gently applied to each individual natural lash for a seamless transition to a new set of lashes. Say "Goodbye" to mascara and "Hello" to camera ready eyelashes. Go as Dramatic or as natural as you desire!
Deluxe Set (Extremely dramatic length/volume): Includes Aftercare Kit - starting at $350
Full Set (Natural to Standard length/volume): Includes Aftercare Kit - $300
Mini Flair (Enhanced Flair added to outer lashes and natural gaps filled) -$250
3-4 Week Touch-Up - starting at $75
*Color & Crystal add-ons available
Aftercare Kit Valued at $82.00, and includes cleanser/makeup remover for eyelash extensions, special cleansing applicators, compact mirror, and a deluxe lash wand with case.
Diode Laser Hair Removal
We are proud to offer treatments with one of the most effective and comfortable lasers available today. Diode laser hair removal works as the light wavelength from the laser is absorbed by germinative cells that produce hair in the follicle. The treatment works by using pulses of laser energy to gradually heat the hair follicles in the sub-dermal layer of skin until they can no longer produce new hair. Permanent hair removal is a life-long gift to yourself!
Several packages and single treatments available
Free Consultation Required
SuperFrecator Skin Growth Removal
The Superfrecator is a cauterization machine which uses a high-frequency electrical current to deliver a precise spark through a micro-probe to cauterize and desiccate skin growths. Skin tags, warts, benign lesions, age spots....it can all be removed in one treatment.
Free Consultation Required
EndyMed Pro Treatments
Renewal Skin Care Studio has the only EndyMed Pro Machine in the state of Alaska. EndyMed's proprietary, FDA cleared 3DEEP™ technology is an innovative multi-source RF (radio frequency) technology that delivers controlled, focused RF energy deep into the skin, without any pain or risk, reactivating the skin's' natural collagen production. This selective phase-controlled heat delivery to the collagen fibers results in an immediate skin tightening followed by a second stage of collagen remodeling for anti-wrinkle effect. EndyMed sculpts, tightens, reduces and stimulates collagen remodeling. Call for a free consultation and for more information.
Body Treatments
Back Facial --$85
Signature Renewal Full Body Scrub--$99
Detox Body Treatment*-- $200
*Includes exfoliation, extractions, and full body masque.
OTHER TREATMENTS AVAILABLE
PRICES SUBJECT TO CHANGE WITHOUT NOTICE
Effective immediately, our cancelation policy regarding packages is as follows. We ask that you call and give notice if you are unable to make your appointment, so that the space may be filled. Without any notice you will forfeit that treatment number in your package. This pertains to all of Renewal's Packages, but specifically the Microderm, EndyMed, and Waxing packages.